Welcome to NCrunch.NET! These terms and conditions form an agreement between yourself (the visitor or user of this website), and Remco Software Ltd (a registered company in New Zealand with number 1853659 and the owner of this website, referred to as 'we' or 'us' within this agreement). By using this website (also known as NCrunch.NET), you are bound by the terms of this agreement. If you disagree with any part of this agreement or do not wish to be bound by it, then do not use this website.
Website Material
This website contains information that is provided for your benefit on an "as is" basis. This information may change at any time without notice. While we make considerable effort to maintain the reliability of this information, we accept no liability for its accuracy, reliability, timeliness, performance or completeness. You acknowledge that such information and materials may contain inaccuracies or errors and we expressly exclude any liability for such inaccuracies or errors to the fullest extent permitted by law. Your use of any information or materials on this website is entirely at your own risk, for which we shall not be liable. It shall be your own responsibility to ensure that any products, services or information available through this website meet your specific requirements.
GDPR and Privacy Policy
What is GDPR?
GDPR is a European law that gives people within the EU a significantly greater level of control over their data and how it is processed. For more information, refer to this useful guide.
Although our small business is based in New Zealand and not all of our customers are within the EU, compliance with GDPR is an international standard and is generally good practice. As such, we've taken steps to ensure our own compliance with this law. Our legal status according to GDPR is that of a Data Controller.
Why do we collect data?
We collect and store data for the following purposes:
To enable communication between ourselves and our customers
To allow our customers to post support requests in our product support forum, and to post comments on our blog
To allow us to sell NCrunch licenses to our customers
To allow our customers to safely store their NCrunch licenses on our system for future retrieval
To allow our customers to upgrade their licenses when they want to use newer versions of our software
To allow us to maintain the secure and safe operation of our systems
We
do not
:
Sell your data
Send marketing email of any kind
Share your data with any other party without your informed consent
What data do we collect?
We collect and store the following:
Basic data that you submit to us when creating an account on this website. This is limited to: username, password, email address, first name, surname, country. Passwords are hashed and stored according to industry standards.
Summary details on orders you have placed with us for NCrunch licenses, limited to: company name, quantities, pricing and license keys.
Details for any quotes we have offered you, limited to: contact person name, company name, physical business address, email address, pricing.
Publicly visible posts that you place on our support forum, and comments you place on our blog, with your IP address logged when you do so.
How long is this data retained?
As this data is required for us to be able to provide legal sales and support for our product, we retain this data indefinitely unless you ask us to remove it.
What other parties do you engage with when handling data? (Data Processors)
We engage with Fastspring Inc and exchange data with them for the purposes of accepting payment for NCrunch licensing. See here for their GDPR compliance statement
Data is not shared or exchanged this provider unless you make purchases through this website.
We also have a contract with Uservoice to accept feature requests from our customers. We don't have any direct integration with Uservoice and we don't directly share data with them. However, they do store data on our behalf in the form of features you request from us. See here for their GDPR compliance statement.
Where do we store data?
All data is stored within a US-based Amazon Web Services data centre. See here for their compliance center.
Who is the Data Protection Officer for this site?
As we are a very small business and our core business does not involve large scale handling of data or systematic monitoring of data subjects, appointment of a DPO is not necessary under GDPR. For privacy and data related requests, please contact Remco Mulder via our support contact form.
What rights do I have under GDPR?
GDPR gives you the right to request access to your data. You can also request for it to be rectified or erased. You effectively retain control of your data. Please see here for detailed information.
Cookies
This website makes use of "cookies" to enable user account access and security. These cookies are used to enable functional operation of this website and for your convenience.
User Accounts
The services we provide to you via this website are provided at our discretion and we reserve the right to revoke or restrict these services at any time without prior notice. We reserve the right to close user accounts that we believe are not being operated in the best interests of these services at our discretion.
Abuse
Parts of this website (such as the support forum) contain material that is posted by users of this website. Although we make every attempt to moderate material posted by our users, we take no legal responsibility for this material in any way. We enforce a strict no-spam and no-abuse policy throughout this website. Any users found to be posting advertising material or abusing others will be banned from the logged-in areas of this website as soon as we become aware of the infringement.
Links From This Website
We do not monitor or review the content of other party's websites which are linked to from this website. Opinions expressed or material appearing on such websites are not necessarily shared or endorsed by us and we should not be regarded as the publisher of such opinions or material. Please be aware that we are not responsible for the privacy practices, or content, of these sites. We encourage our users to be aware when they leave our site and to read the privacy statements of these sites. You should evaluate the security and trustworthiness of any other site connected to this site or accessed through this site yourself, before disclosing any personal information to them. We will not accept any responsibility for any loss or damage in whatever manner, howsoever caused, resulting from your disclosure to third parties of personal information.
Availability
We do not warrant that the service from this website will be uninterrupted, timely or error free, although it is provided to the best ability. By using this service you thereby indemnify us, our employees, agents and affiliates against any loss or damage, in whatever manner, howsoever caused.
Copyright
This website contains material which is owned by or licensed to us. This material includes, but is not limited to, the design, layout, look, appearance and graphics. Reproduction of material owned by us is strictly prohibited unless specifically authorised by us. The following independently existing components of this website are provided using software owned by third parties and licensed by us:
The NCrunch Support Forum (forum.ncrunch.net) software is Copyright © 2012 YetAnotherForum.NET & Jaben Cargman with all rights reserved
The NCrunch Website Blog (blog.ncrunch.net) software is Copyright © 2007-2012 BlogEngine.NET
The primary purpose of this website is to aid in the distribution of the Remco Software Ltd product, 'NCrunch for Visual Studio'. NCrunch for Visual Studio is not covered by this agreement and has its own
end user license agreement
.
Trademarks
Visual Studio is a registered trademark of Microsoft Corporation in the United States and/or other countries.
Context
Your use of this website and any dispute arising out of such use of this website is subject to the laws of New Zealand.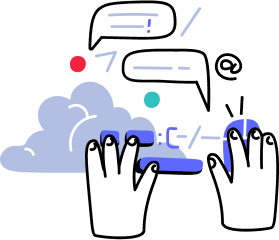 Take NCrunch for a spin
Do your fingers a favour and supercharge your testing workflow
Free Download